The Dehong University counselling success plan is tailored to students and their individual needs. In order for students to be well informed as they pursue university and career options, students begin receiving career and university counselling from Grade 6 by experienced and professional university and career counsellors in a group or on an individual basis.
University and Career Counselling in Dehong schools includes:
Assisting students to identify and define personal strengths and learning styles, as well as explore careers options that match their interests
Guidance to help students with decision making, whether it be choosing a major, a career field or a university
Offering advice on admissions testing, guiding students and their parents through the application process
Provide guidance and track on extra-curricular activities either derived by school or outside school
Starting with understanding the personal learning styles of students, counsellors work with students on goal setting and career research. As students move on to high school, counsellors help students understand college curricula, application requirements, college options and choices, financial aid availability, scholarships, placement requirements and testing preparation across various parts of the world. In addition to timetabled lessons as well as individual sessions, our counsellors are readily available for meetings with students and parents as needed.
Choosing a university is a major decision for any student and at Dehong schools, a lot of time is invested to ensure students are equipped with skills to help them make the right decision according to their best fit. Every student has their own idea as to what best fit looks like to them – university type, size, location, student activities, accessibility to professors and the list goes on. A best fit university is one that allows the student to achieve their future goals, whether it be academically, socially or emotionally.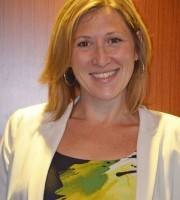 I am extremely proud of what we do for students. Our comprehensive approach to university counselling promotes student development and personal planning throughout their time at our campuses.
- Heather Pineda, University Counselling